How I Turned My Hobby Into A Career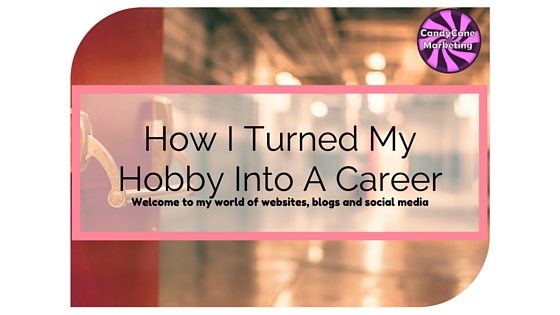 How to work in digital marketing, my story of turning my hobby into a career.
Welcome to my world of websites, blogs and social media.
Who am I?
Well I am a Dublin girl who loves all things internet. I originally trained as a chef and spent approx. 12 years working in the catering industry. After college I worked in hotels and restaurants around Ireland and then in Germany, Edinburgh and London.
During this time, one of my hobbies was the internet. I found the online world back in 1998. Using dial up connections in internet cafes I discovered the world of music fan forums and chat-rooms. It was so much fun to escape for a few hours and be able to connect with people all over the world. The music fan forums lead me to Yahoo Groups, Bebo, MySpace and then eventually to Facebook and Twitter.
Around 2006 I started creating simple blogs and websites using free website creation sites like blogspot, forums free etc. Little by little I started taking the first small steps to having my own place in this on-line world.
In 2010 I came back to Ireland, right in the middle of the big downturn. Due to financial reasons I moved back into my parents' house and I ended up on social welfare.  To keep myself busy I began to teach myself basic HTML coding, bought my first on-line domain and created my first proper website.
I decided that being back in Ireland was an opportunity to do something different with my life and get out of the catering industry. I did a Pitman Secretarial Diploma to up-skill and learn how to touch type.  As Ireland was in a very bad state in 2011 and 2012, I couldn't find any temping office work so I became a volunteer in the Fundraising Department of The Irish Cancer Society. I was still on Jobseekers Allowance but I gained proper office experience.
While working as a volunteer in The Irish Cancer Society, I saw how my hobby of being part of the on-line world was becoming an important part of marketing departments for companies and business. I saw that my hobby could now be my new career.
My first step in my new career was to get a Digital Marketing Qualification to enhance my self taught skills. As I was still on Jobseekers Allowance I was eligible for the Jobsbridge Intern scheme.  After about 6 months of job searching, I finally found a Digital Marketing Jobsbridge Internship.
At the end of the internship, I knew I had found my new career. I finally had the skills and experience and I knew that it was time to go out into the world.
In September 2014 I decided to return to education and I completed a BA Honours Marketing Degree.
Five years after arriving back to an Ireland I did not recognise and having to start from nothing,  being on Jobseekers Allowance and Jobsbridge,  with my trusty laptop and plenty of mugs of coffee, I turned my hobby into a career.
Since completing my Marketing degree, I have been working as a self employed Digital Marketing consultant and Social Media Manager.
This blog is my travel diary. Its a way for me to have an online scrapbook of my travels and share my experiences. All the photos are either my own original photos or stock photos.