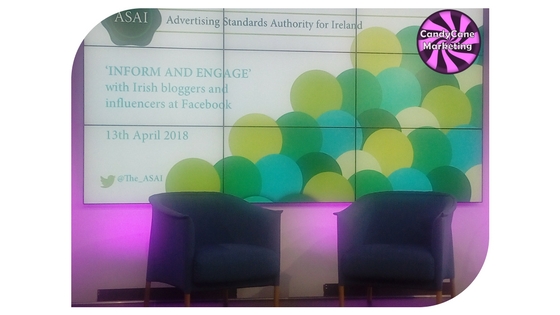 When Blogging Turns To
Sponsored Blog Post Ads
On Friday 13 April 2018 I was at Facebook Dublin for the ASAI Inform and Engage Event for Irish Bloggers and Influencers.  I was part of the group who received an invite from Darragh Doyle in Irish Bloggers Group.  The main purpose of this talk was to clarify the rules and guidelines for bloggers and influencers about what is and what is not marketing communications.